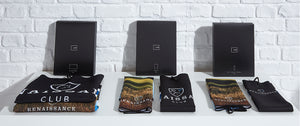 We believe that the Retail Experience at every club should include a Core Collection of accessories.
The design should be tailored to compliment the club logo, married to a colour scheme that reflects the club brand identity.
Core Collections
Branding is imperative, not only is it what makes a memorable impression on customers but it allows both your members and patrons to know what to expect from your club.
Implementing a Core Collection is a vital brand behaviour.