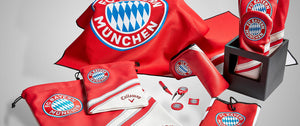 Your Own Brand Golf have developed the 2.0 Collection. Pick from 14 carefully selected designs that will compliment every brand whilst offering every customer a core range.
This range allows you to add another level of detail to the 2.0 Collection through the application of supplied artwork and design, creating truly bespoke merchandise.
The premium and understated 3.0 range offers the next level of customisation through the addition of our unique embossed technology.
The ultimate in bespoke design using the finest materials.